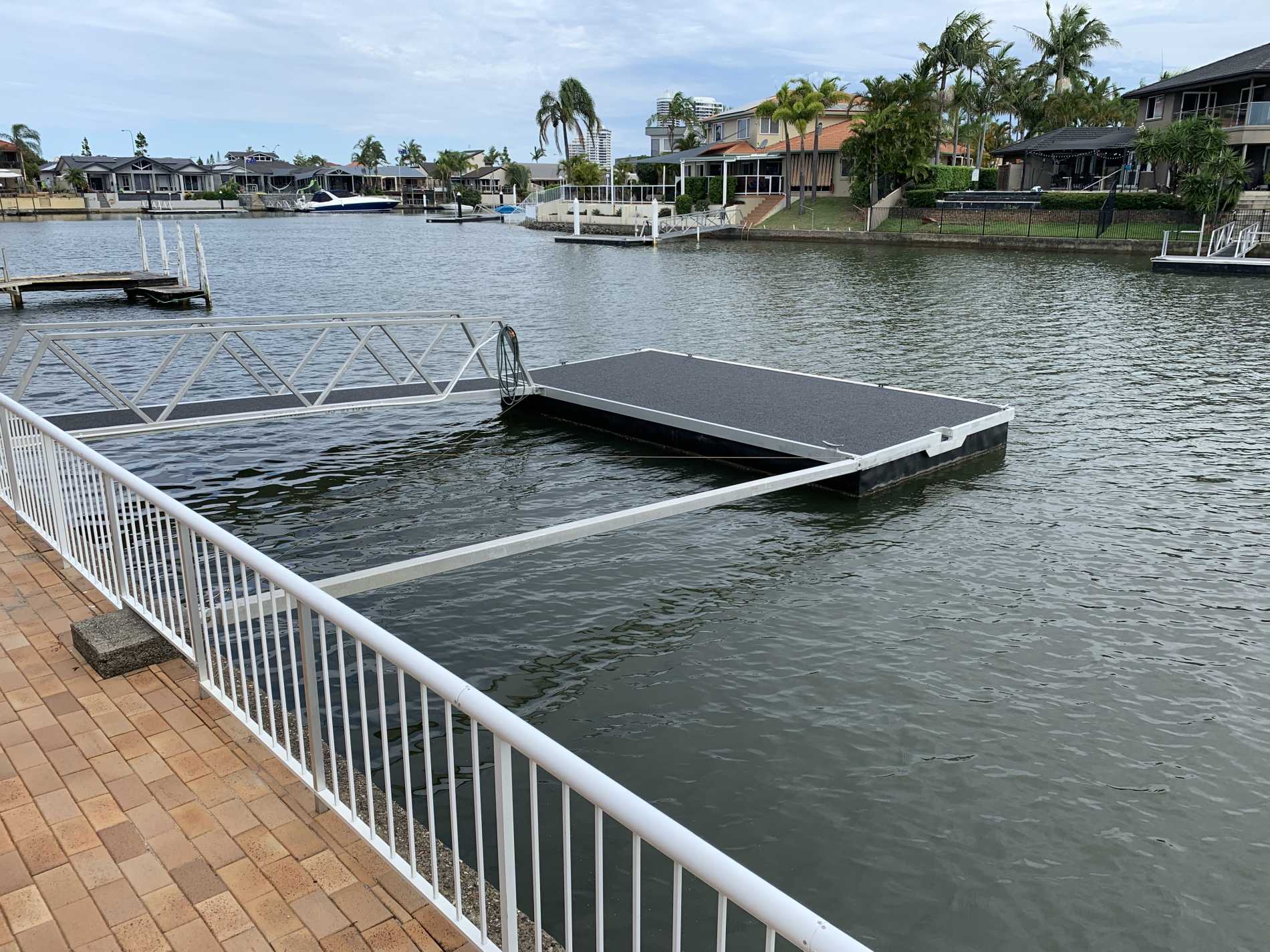 Are you thinking of improving your waterfront home with the addition of a new pontoon or looking to improve your existing pontoon? If you are, then pontoon accessories are something you need to investigate!
Having a pontoon is one thing, but having a pontoon with various enhancements and accessories is a whole other thing. Pontoon accessories take a standard pontoon and transform it into a custom platform that can be used for multiple applications.
At Micks Marine Maintenance, not only do we maintain pontoons, but we also build them and improve them. One thing customers are often unaware of is the various accessories available that can make pontoons even better. So today, we're going to take a look at these.
Continue reading to discover the most popular pontoon accessories you should consider for your new pontoon or improve your existing pontoon.
Types of Pontoon Accessories
When it comes to pontoon accessories, they can be split into two categories. Pontoon add-ons and pontoon parts.
Pontoon add-ons are pontoon accessories that extend the usage of a standard pontoon, making it more usable across other applications. In contrast, pontoon parts are pontoon accessories that make a standard pontoon better.
Pontoon Add-ons
Roller Systems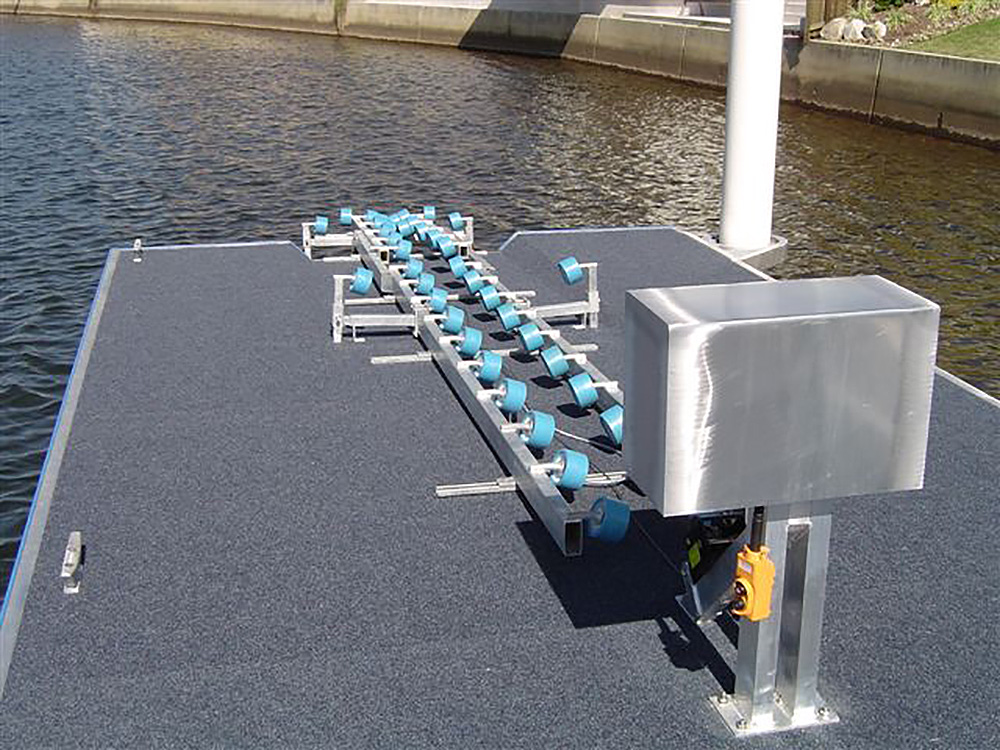 If you own a small boat or jet ski, then a roller system will become your new best friend. Roller systems winch boats, jet skis and personal watercrafts out of the water and onto a pontoon for dry berthing. They allow ease of access for maintenance and, more importantly, keep your vessel protected from overexposure to the effects of the marine environment due to constant immersion.
Learn more about Roller Systems here.
Modular Floating Systems
Modular floating systems come in many forms for many applications. One of the most common and usefully modular floating systems is the drive on Jet Ski Dock, which can be attached to a pontoon to moor and protect jet skis.
Kayak / SUP Holders
If you enjoy a kayak or stand up paddle board, then you'll want a kayak / SUP holder accessory on your pontoon. Easily attached to the gangway, a kayak / SUP holder provides convenient storage for a kayak or SUP, so it's at hand and ready to go without the hassle of having to get it from the garage and carry it down to the pontoon every time you wish to use it.
Pontoon Parts
Pile Brackets & Caps
For those with a piled pontoon, pile brackets and pile caps are a must. Pile brackets are standard with piled pontoons but need replacing over time. Caps are great accessories, protecting the piles from water damage, which extends the pile's lifespan.
Cleats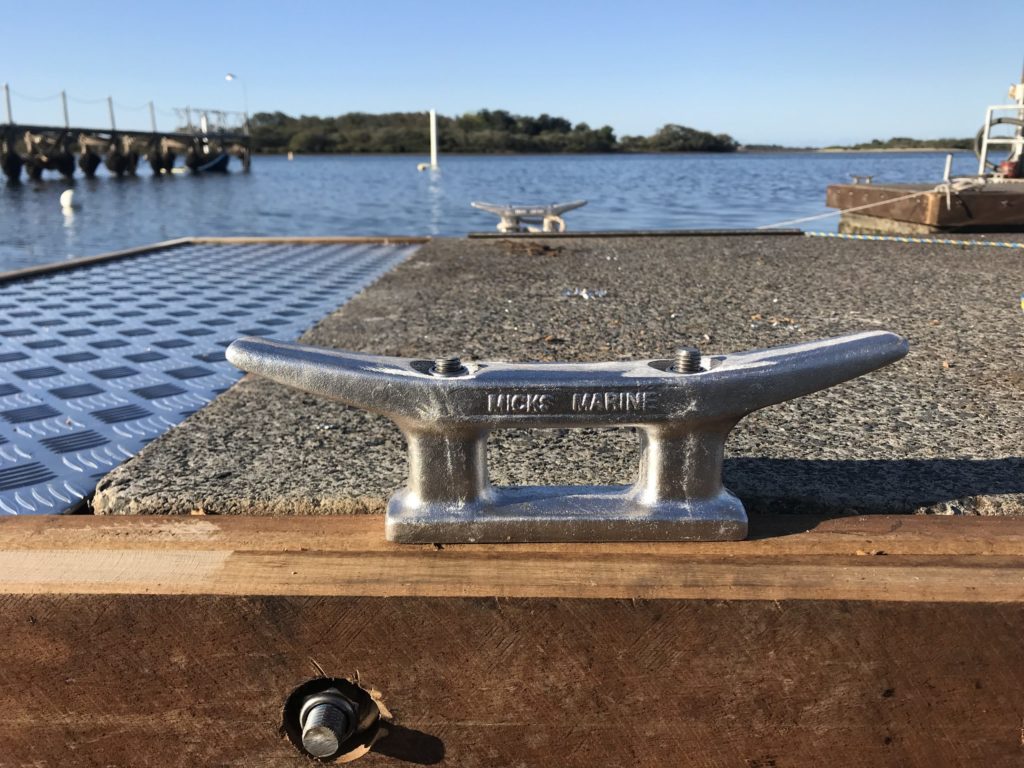 Cleats on a pontoon are a necessity for any boat owner. They provide a convenient attachment to tie the boat to while mooring, preventing it from drifting away with the tide/current.
Fenders
Fenders are another must-have pontoon accessory for any boat owner. They provide protection to the boat, preventing damage as it hits against the pontoon dock.
Light Posts
Light posts are a very popular accessory, which can be very handy for early morning fishing expeditions or late night arrivals. They obviously provide light to the dock, which can prevent accidents in the dark.
Conclusion
Pontoons, by themselves, are fantastic, but pontoons pimped out with the most popular accessories are next level.
Consider roller systems, modular floating dock systems, kayak holders, pile brackets and caps, cleats, fenders, and light posts as beneficial accessories for your pontoon.
Whether you're looking to improve your pontoon or make your pontoon more functional and usable, we have the perfect part or add-on from our extensive pontoon accessory range.
Get in touch with the friendly and experienced team at Micks Marine Maintenance for all your pontoon needs. We can build you a new pontoon decked out with the best accessories to meet your requirements or improve your existing pontoon.
Call us today on 0431 778 468 or submit an online enquiry via our contact form. No job is too little, too big, or too complex for Micks Marine Maintenance.