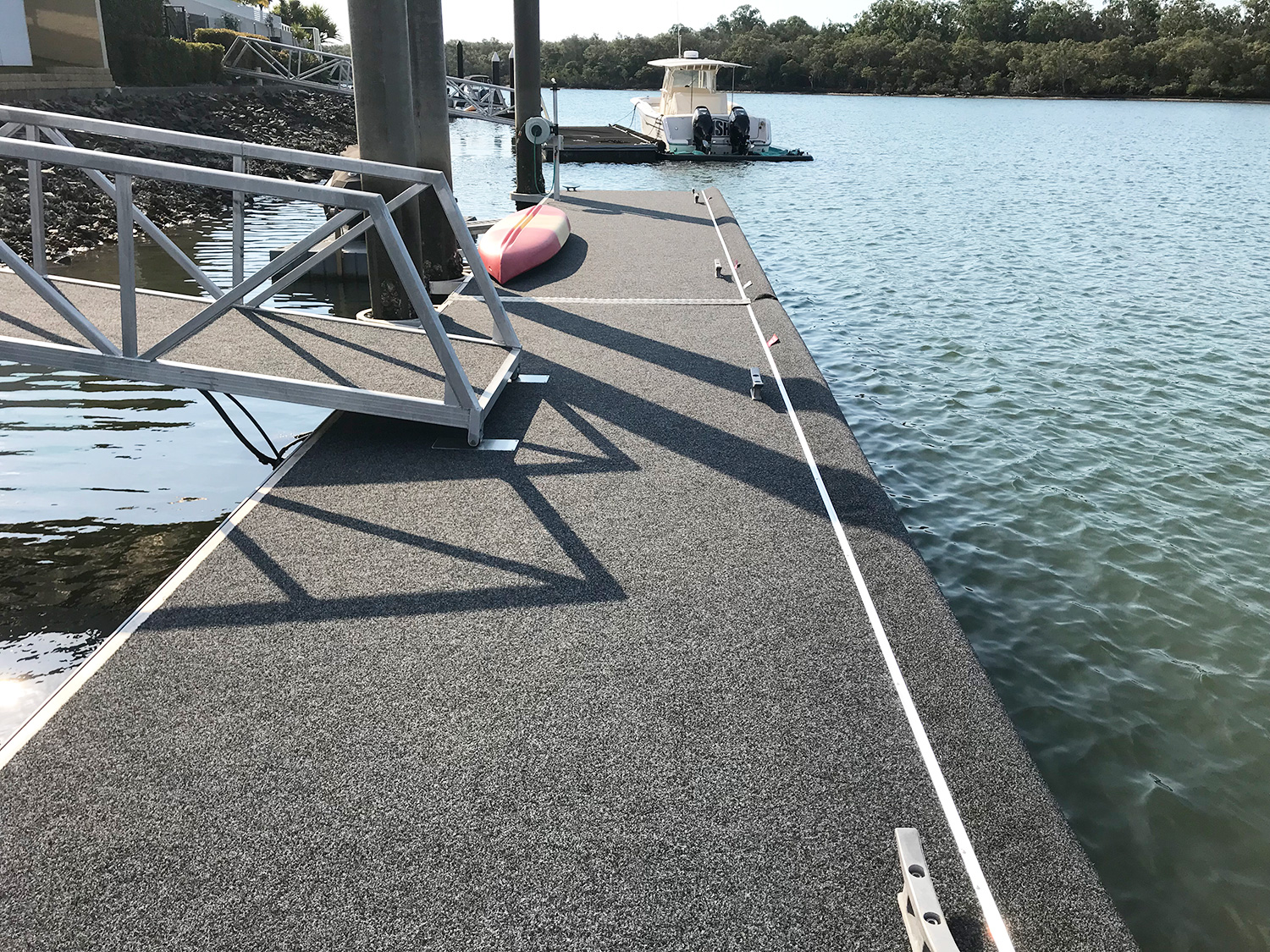 Are you a little confused over pontoon jetties and jetties? Don't worry. Many people are. While both pontoon jetties and jetties serve the same purpose, there is one significant difference in their construction. This being; pontoon jetties utilise a floating pontoon, and therefore, float with the tides, while jetties are made from timber, and are, therefore, fixed in position.
While this may sound like a slight difference, it is substantial enough to see floating pontoon jetties overtake standard jetties in their popularity. However, aside from this benefit, there are other advantages of owning a floating pontoon jetty over a standard jetty. And today, I'll be looking at these in detail.
So, continue reading this article to discover the most prominent advantages offered by floating pontoon jetties compared to timber jetties.
Floating pontoon jetties adjust with the water levels
As mentioned above, the most significant difference between floating pontoon jetties and jetties is the fact that pontoon jetties float.
This means that they are incredibly adaptable to high and low water conditions. Regardless of the water level, you can rest assured knowing that your pontoon jetty is above water level and will not become submerged at any stage.
Floating pontoon jetties are safe in all weather
It is their floating nature that also makes floating pontoon jetties a safe choice for all weather conditions. It can ride out a storm without resistance from the water and will not cause damage to your boat or watercraft due to the tide being too high or too low. It will remain in the water, regardless.
Floating pontoon jetties are durable
Floating pontoon jetties are made from strong, durable materials such as marine-grade aluminium, concrete and polystyrene wrapped in an HDPE liner. These materials are more water-resistant than timber.
Floating pontoon jetties are easy to maintain
The materials that floating pontoon jetties are made from mean that there will be less maintenance required than what is required for a timber jetty. You don't have to worry about rotting timber and replacing beams, which can lead to hefty maintenance and repair bills down the road. (Check out last weeks article, '4 Reasons to Maintain Your Jetty', to discover problems timber jetties can experience.)
Floating pontoon jetties offer options
Lastly, there are various types of floating pontoon jetties available; each provides a different fixing option and price point. This means they are flexible to your location and budget. Three of the most popular types of pontoon jetties include piled pontoons (which you can read about here), strut pontoons and cable pontoons.
To find out which type of pontoon jetty is best suited to your location an budget, give Micks Marine Maintenance a call.
Take away Message
There are many advantages of owning a floating pontoon jetty over a standard timber jetty. First, and foremost, their floating nature allows them to adjust to high and low water conditions – this also makes them safe in all weather conditions. Floating pontoon jetties are made from durable materials, which offer a longer lifespan and reduces the maintenance requirements, and, they provide flexibility in the various types available.
If you agree that floating pontoon jetties are the better choice, and you would like to enquire about having one built, give me a call. Phone 0431 778 468 or flick me an email.
We service all Gold Coast waterfront suburbs; Runaway Bay, Hollywell, Paradise Point, Sovereign Islands, Hope Island, Sanctuary Cove, Helensvale, Coomera Waters, Paradise Waters, Surfers Paradise, Bundall, Benowa, Mermaid Waters, Broadbeach Waters, Carrara, and Palm Beach, including Tweed Heads and Yamba to the south and Mooloolaba, Minyama, Pelican Waters and Bribie Island to the north.