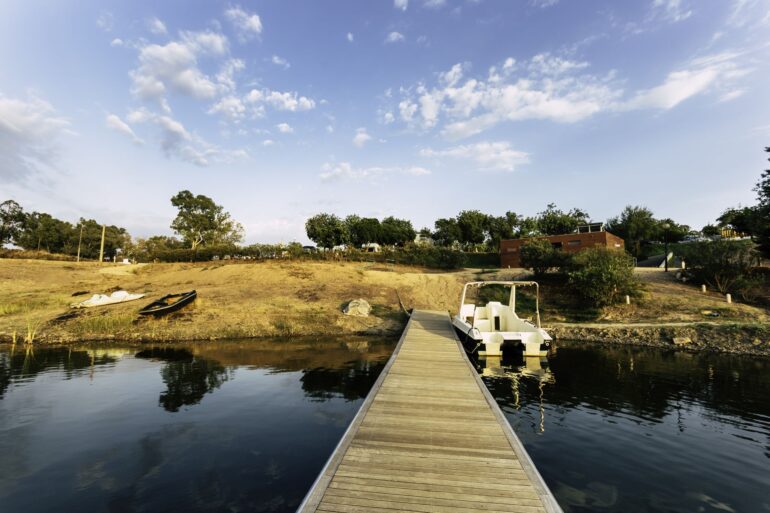 If you're lucky enough to live in one of the Gold Coast's waterfront suburbs and on the waterfront, then you do have some responsibilities to uphold.
While having a private jetty is indeed a luxury, it does come with the drawback of requiring maintenance. Whether you inherited the jetty with your house or had the jetty built many years ago, it's your responsibility to ensure it is safe at all times.
Micks Marine Maintenance, as the name implies, specialises in marine maintenance on the Gold Coast, which includes the repair and maintenance of timber jetties. Maintaining jetties is our bread and butter, but beyond my paycheque, there are good reasons for me to encourage you to have your jetty repaired. Continue reading as I explain these reasons.
They can become a safety concern
Aged timber jetties can quickly become a safety concern. Not only will the timber piles rot over time, but high tides overtopping them will eventually cause the bolts to rust and the planks to come loose. Such damage is not only dangerous to human life, but it can also cause damage to your boat and other boats and watercrafts in the immediate waterway.
They can look displeasing to the eye
On top of being dangerous, an old timber jetty isn't very inviting. It doesn't scream 'come down and have some fun on the water with me'. It's quite the contrary. It doesn't look very appealing and will hurt the overall aesthetics of your property.
They can bring down the value of your home
In addition to not looking very attractive, an old timber jetty that needs repairs and maintenance will undoubtedly bring down the value of your property. It could even scare away potential buyers, and this can be very costly!
It's been said that a jetty can add 10% value to a home. Well, I think that a poorly maintained jetty could subtract 10% profit from a home!
They can prevent you from enjoying a waterfront lifestyle
There's a good chance that you're not going to use a jetty that visibly looks damaged. It may show visible signs of rotting, missing planks, or both. Such instances will prevent you from being able to use your jetty. As a result,  your ability to fully enjoy your waterfront property is limited.  You won't be able to moor, berth, fish or relax on the jetty to watch the sunset. The best part of waterfront living is inaccessible.
Take away Message
It is essential to maintain a timber jetty. Regular maintenance and repairs to a jetty can be the difference between being able to enjoy waterfront living or potentially knocking tens of thousands of dollars off the value of your home. Or, possibly even losing a sale altogether. Moreover, a poorly maintained jetty can be a grave safety concern, and it just doesn't look very appealing.
All these issues are easily avoided by having regular maintenance and repairs carried out on your jetty. And for jetty maintenance on the Gold Coast, trust no one else but Micks Marine Maintenance. We specialise in timber jetty servicing to ensure your jetty is in top shape at all times. Contact us today to enquire about our services or to book an appointment.