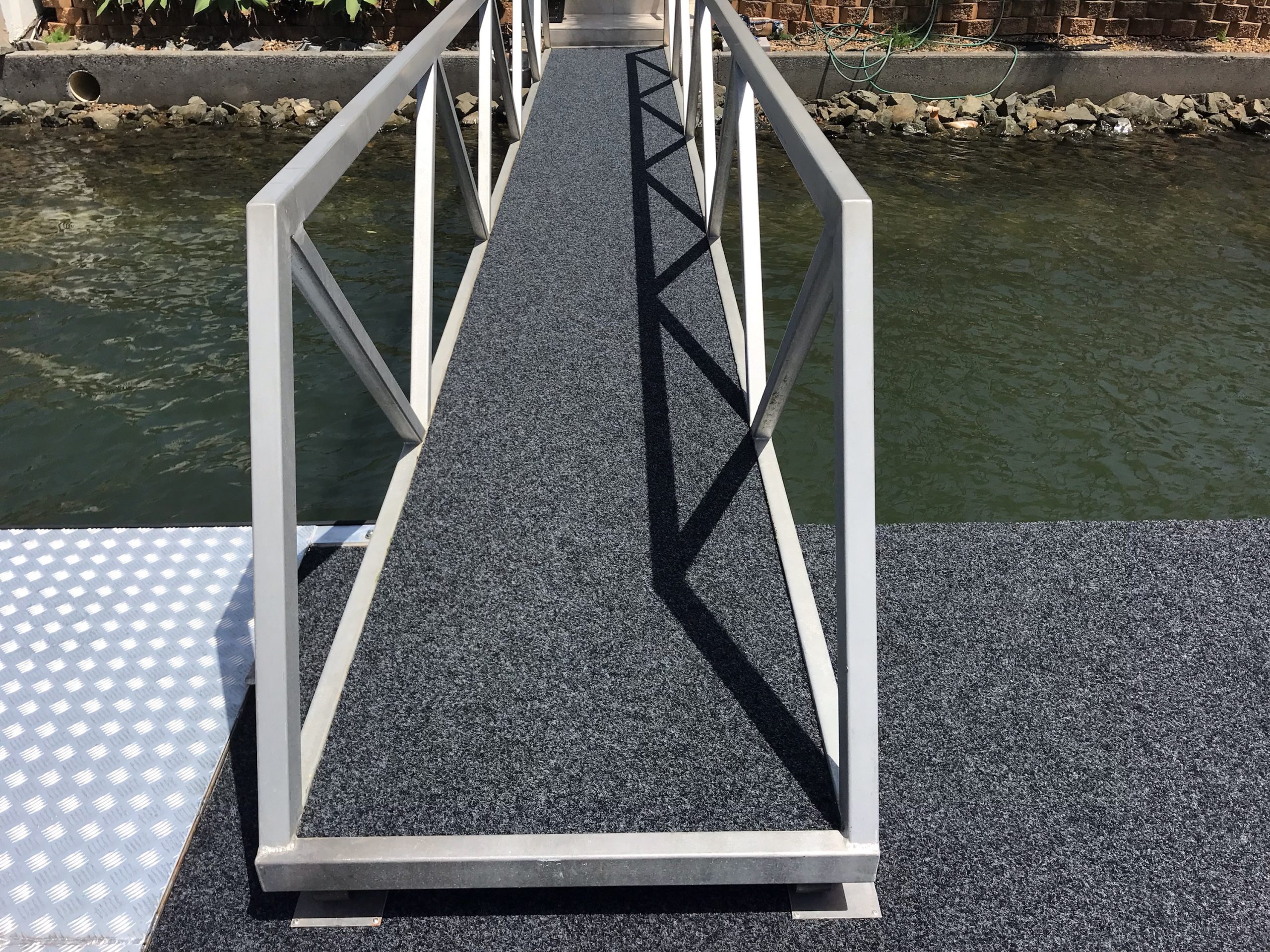 So you've accomplished your dream of owning a waterfront home on the Gold Coast, congratulations! This is a goal that many aspire to but only a few achieve. The Gold Coast is one of the best waterfront locations in South East Queensland and offers waterfront homes in a plethora of suburbs.
Owning a waterfront home offers many benefits. Aside from the views, a waterfront home provides direct access to the Gold Coast's beautiful waterways, and this is what attracts so many.  Boaties, fisherman and PWC enthusiasts are drawn to waterfront locations because they have direct access to the water – no need for a boat trailer or the hassle of lining up to use a public boat ramp on a Saturday morning which can be interesting to say the least, no having to drive to a local waterway or bridge to drop in a line; the water is literally at your back door.
If you're one of these boaties, fisherman or PWC enthusiasts, then chances are you have a boat dock, am I right? There's only one thing better to living on the waterfront, and that's having a decked-out boat dock to enjoy it all the more.
At Micks Marine Maintenance, in addition to maintaining and repairing boat docks, we also sell boat dock accessories. Below are 5 boat dock accessories you need to make your Gold Coast waterfront life even better!
Cleats
A cleat is a must-have boat dock accessory! They are the t-shaped fixtures on the deck of a boat dock to which ropes are attached. Without a cleat, you have nothing to anchor your boat to.
Cleats are a highly practical and functional accessory and are present on all boat docks. Be sure you have at least one added to your own dock.
Fenders
Another essential boat dock accessory is fenders. Fenders are a durable buffer system that prevents damage to a boat as it docks. They are designed to be shock-absorbers; absorbing impacts from any watercraft. If you value your boat and want to maintain its value as an asset, then it would be very wise to ensure it is fitted with fenders.
Marine Carpet
Marine Carpet is a must-have on your pontoon. Being water-resistant, UV fade-resistant, mould and mildew-resistant it is hardwearing and aesthetically pleasing. Available in a range of stylish weaves and patterns the application of marine carpet dresses up any drab looking pontoon.
If only for safety reasons alone, marine carpet is an essential boat dock accessory. It is easily installed on boat docks and gangways and will prevent wet areas from becoming slippery. Moreover, it's easy to clean off.
Roller Systems
If you own a small boat, PWC or jet ski, then you really should consider investing in a roller system. This is one boat dock accessory that could actually save you money in the long run!
A roller system allows you to roll a watercraft onto the dock to be entirely out of water for dry berthing. This will not only decrease maintenance costs, but it will also increase the longevity of your watercraft.
Fish Cleaning Stations
Most people get a boat dock to dock their boat. However, that isn't always the case. Boat docks are also used by fishing enthusiasts to try and snag a fish or two. In such an application, a fish cleaning station is the ideal dock accessory.
Fish cleaning stations provide a flat table-top surface and are generally attached to some form of water supply. Whether you're fishing off your boat dock or have returned from a day of sea fishing, the station will enable you to gut and clean fish outside, well away from your home. This means no fishy smell lurking around the house for days.
Conclusion
Nothing beats living in a waterfront home on the Gold Coast, except perhaps living in a waterfront home that has a decked-out boat dock! Whether you're a boaty, fisherman or PWC enthusiast, you will find living on the waterfront all the more fulfilling with a few boat dock accessories.
Consider the following boat dock accessories to enhance your boat dock; cleats, fenders, marine carpet, rolling systems and fish cleaning stations to name but a few that we have available.
To purchase any of these dock accessories, simply give the team at Micks Marine Maintenance a call. We offer very competitive prices on all our boat dock accessories and provide an installation service as well. Call us today on 0431 778 468.