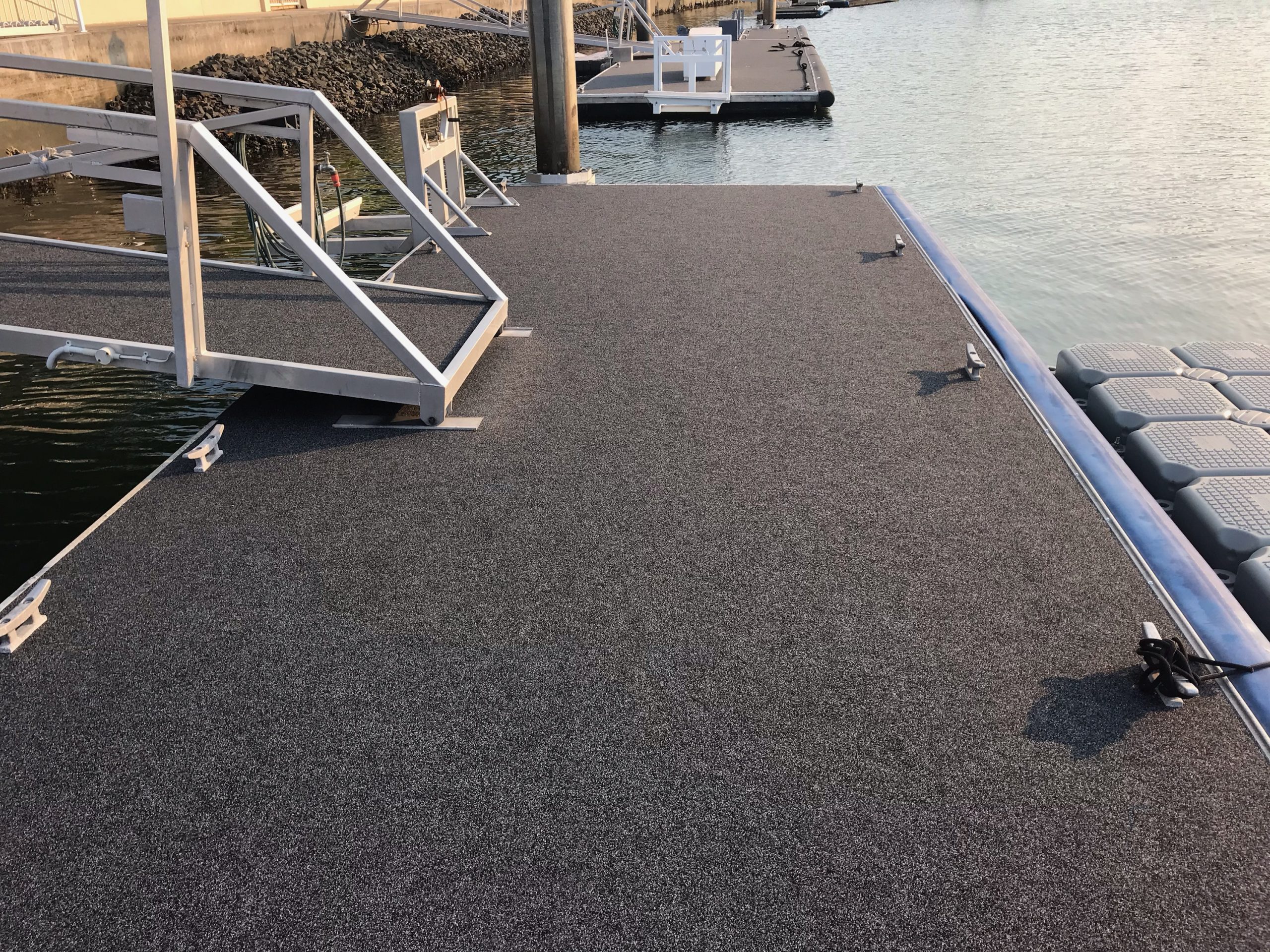 The Gold Coast truly is a boaties paradise! With countless waterfront suburbs, numerous waterways and canals, the Spit, Jumpinpin and the Pacific Ocean, the Gold Coast was practically designed to cater to boating and water enthusiasts, and we're not complaining!
For us, here at Micks Marine Maintenance, the Gold Coast's waterways and canals certainly keep us busy; whether it is maintaining, repairing, or installing boat docks. It seems that everyone living on the waterfront shares the same dream; to buy a waterfront property, and to own a boat.
If you're looking to enjoy your waterfront property all the more, then you need a boat dock to dock your boat. And, this is something that we can help you out with. As mentioned, in addition to maintaining and repairing boat docks, we also supply and install floating docks, piled docks and jet ski docks. We know the Gold Coast waterways, and we know which boat docks are best suited to certain areas, and which are not.
Continue reading to find out the most common boat dock options on the Gold Coast.
Floating Docks
Floating docks are a modern, affordable boat docking option and are very common on the Gold Coast. Floating docks are boat docks that are not permanent or fixed docks such as a jetty. Instead, they are formed by two components; a pontoon and a gangway, which are connected either by a strut arm or cables; these are generally called Strut Pontoons and Cable Pontoons.
Floating docks offer many benefits other than their cost-effectiveness. They are ideal for locations with restricted use of piles and calmer water areas.
If you think a floating dock is the right boat dock for you, contact Micks Marine Maintenance. We supply and install floating docks across the Gold Coast and would be happy to provide you with a quote.
Piled Docks
Piled docks are very similar to floating docks in the sense that they too feature a pontoon and a gangway. However, how they differ is in their fixing. Instead of utilising cables or a strut arm to hold the pontoon in place, piled docks utilise piles to fix the dock in place.
Piled Docks are much more robust than floating docks and will withstand much rougher waters. They are the superior boat deck option and can support larger watercrafts than their counterparts. However, they are also a more expensive option. This is because of the work involved in installing the marine piles into the seabed.
Micks Marine Maintenance are the Gold Coast's marine piling experts. We have our own piling barge which enables us to install the piles by way of drilling and jetting into the seabed floor.
Jet Ski Docks
Lastly, we can supply and install jet ski docks. Now, you don't usually see these docks standalone. They are generally an add-on to a floating dock or a piled dock. Jet ski docks are obviously for jet skis and enable a jet ski to be stored completely out of the water, which is necessary for the longevity of the craft.
At Micks Marine Maintenance, we can also help you with your jet ski docking needs. Simply get in touch for a quote.
Conclusion
To fulfil your dream of owning a waterfront property and a boat, you will need a boat dock. On the Gold Coast, you have many options; however, the most common boat docks are floating docks – those of the cable and strut kind, piled docks and jet ski docks.
To find out which type of boat dock is best suited for your needs, location, and budget, get in touch with us at Micks Marine Maintenance. If need be, we will inspect your location and provide advice and a quote on the best-suited boat dock solution for you.