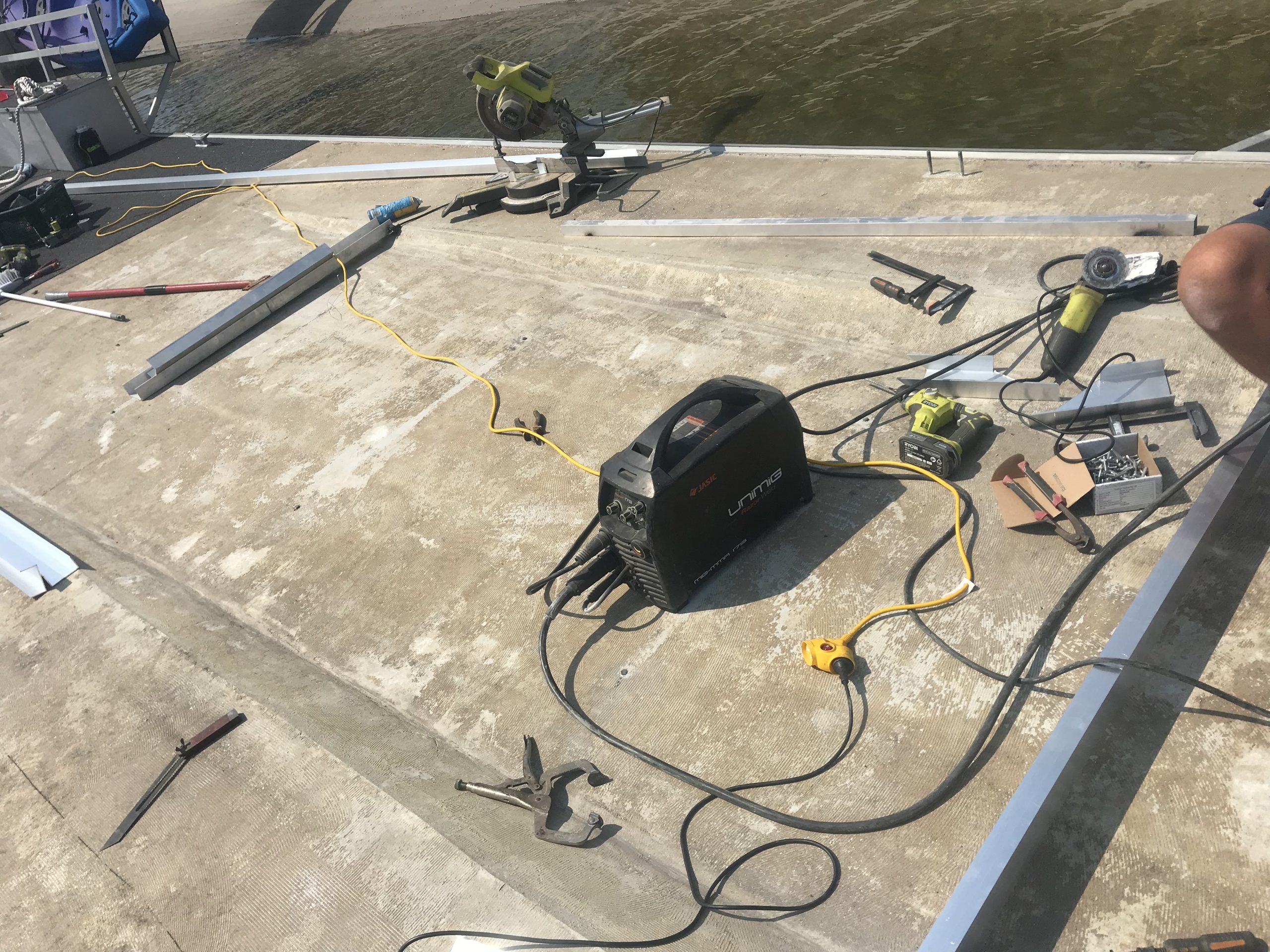 I often speak of the Goast Coast dream; you know; living on the waterfront and owning a boat. This may seem out of reach or a pipe dream for some, but that needn't be the case. There are many waterfront suburbs on the Gold Coast, and you don't have to own a waterfront home to enjoy what the Gold Coast has to offer – you can always start off with a tinny! My point is, if you want to live the Gold Coast dream, it can be easily achieved.
What baffles me though, are waterfront homeowners who have the house and the boat, but show no regard to their floating dock. A floating dock needs to be maintained just like a home and boat – and, if you ask me, floating dock maintenance is even more critical than boat maintenance!
If you're wondering how this can be or why its necessary to maintain a  floating dock, continue reading.
Prevents Boat Damage
If elements of a floating dock, such as its fenders, are damaged, then there is a high risk that your boat will be damaged in the docking process. Fenders act as a buffer to absorb the impact of a boat, and if they are damaged, or worse, completely absent, then there is nothing to soften the effect. It will be direct contact between the boat and the floating dock and ultimately, result in damage.
Added Longevity
Another solid reason to maintain a floating dock is that dock maintenance, like any maintenance, extends life. You wouldn't buy a car and never have it serviced, nor would you fail to have your boat serviced. Floating dock maintenance ensures your dock is in an optimal condition at all times – and, it also prevents any current issues from becoming much more significant (and costly) issues.
Like a car or boat, a floating dock is an investment and therefore, it needs to be maintained to uphold its functionality and value.
Added Value to a Home
Speaking of value, did you know; a floating dock is said to add as much as 10% value to a home? This in itself, should be enough incentive to ensure your floating dock is looked after and kept in tip-top condition.
According to propper.com.au, the median price of a waterfront home on the Gold Coast is between $770.000 and $810,000. Therefore, a  floating dock, if well-maintained, could add as much as $70-81K to a home's value.
Don't let your floating dock become a white elephant that costs you dearly!
Makes a Home More Salable
If the first three reasons weren't already reason enough to invest in floating dock maintenance, how about the fact that when it does come time to sell your home, you'll have a much better chance at a quick sale.
Your home will be more attractive to potential buyers and it could be the difference of having a well-maintained dock over a neglected dock that makes someone decide to buy your home over another.
Safety
Time and time again, we see poorly maintained floating docks and gangways which are an accident waiting to happen. We often see gangways with rotted decks and have ourselves, become a victim to falling through them. And let me tell you; it's not a pleasant experience.
Pile bracket maintenance is a must, often we see pile brackets damaged due to lack of maintenance on the pile rollers. In the worst cases, pontoons have become detached from the piles due to broken brackets. Even items that may seem minor, for example, lifting carpet, can easily become a tripping hazard, and a fall near the water should be avoided whereever possible.
Conclusion
For those fortunate enough to live on the waterfront and own a boat on the Gold Coast, you need to know that it's just as important to maintain a floating dock as it is to maintain a house or boat.
Not only will floating dock maintenance prevent the dock from causing damage to a boat when docking or moored, but it will ensure the dock has longevity, it will not bring down the value of your home, and it will make your home more attractive to potential buyers and keep your family and friends safe.
If your floating dock is crying out for some T.L.C. or has not been inspected for more than a year, then it's time to give Micks Marine Maintenance a call. We can check the dock and perform any required maintenance to ensure your assets retain their value.