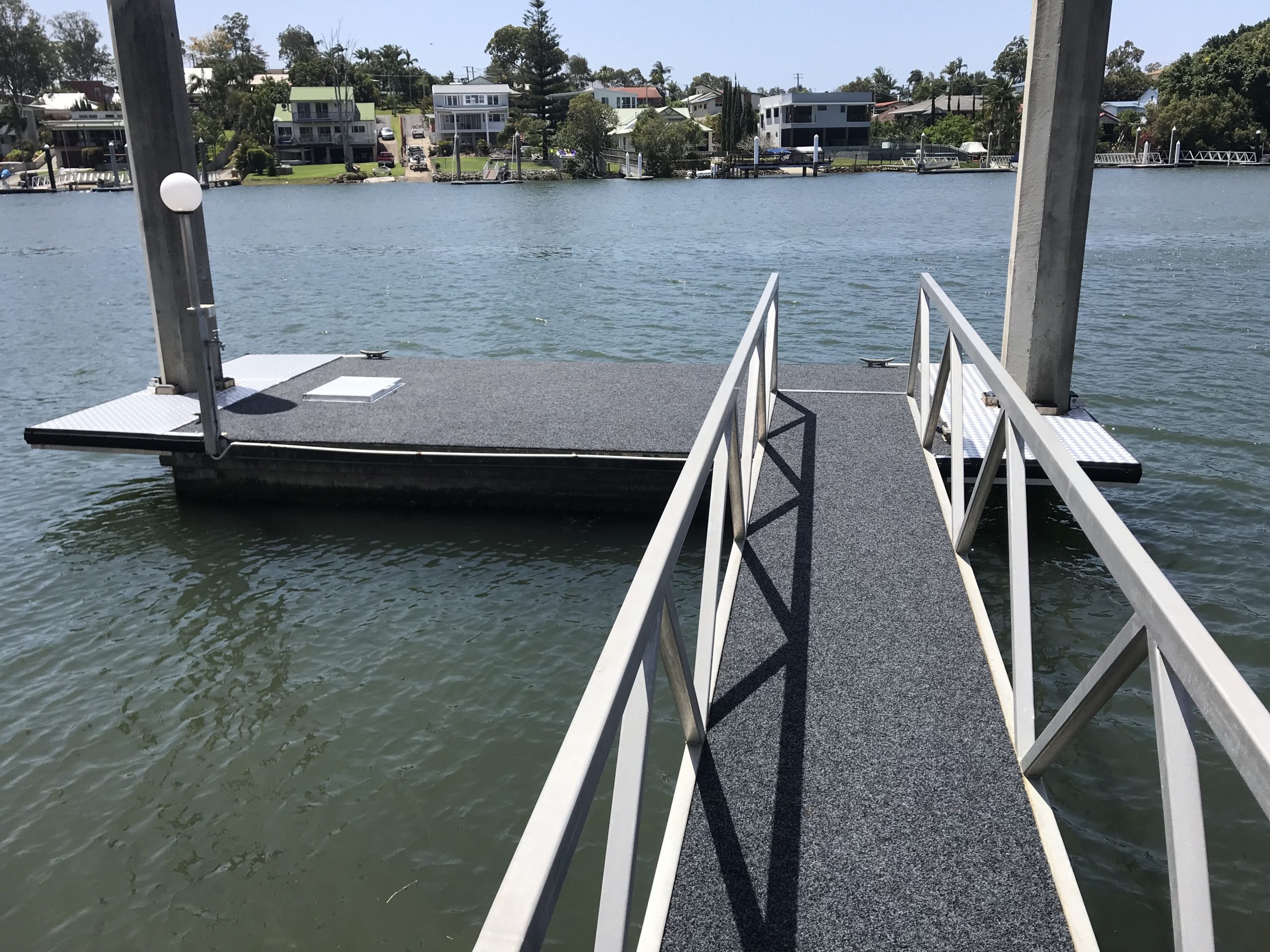 If you're in the market for a dock, then you will know that there are many options to choose from. First, you have floating docks for jet skis and PWC's, and then you have large floating docks; a.k.a pontoons, for boats and other watercrafts. If you're shopping for the latter, you have to choose which type of pontoon is best suited to your waterway and needs.
There are three main types of pontoons available; those with a strut dock, a cable dock and piled dock, all of which we sell, install, maintain and repair here at Micks Marine Maintenance.
Today, we take a look at the piled dock option in more detail to reveal the pros and cons. Continue reading to discover what these are and to see if a piled dock is the type of pontoon for you.
Pros of a Piled Dock
A piled dock is a dock which is held in place by piles. Piles are driven into the sea bed to provide unmatched strength and support to a floating dock. They are the Rolls Royce of docking solutions and provide superior strength, durability and longevity – which is their biggest advantage.  Unlike cable and strut docks, piled docks are very strong and can support the weight of large moored boats and watercrafts.
Because of their strength, they are suitable for waters such as those around Runaway Bay, Hollywell, Paradise Point, Sovereign Islands, Hope Island, Sanctuary Cove, and Helensvale on the Gold Coast. For many waterfront homeowners, a piled dock may be the only suitable solution. Their superior strength also makes them suitable for commercial applications, which is why you find piled docks installed at all Gold Coast marinas.
Cons of a Piled Dock
Of course, piled docks do come with some disadvantages, the biggest being, of course, is their cost. They are the most expensive docking solution of all, but this is because of the extra labour and materials needed to provide the strength. They also take a lot longer to install than strut docks and cable docks.
The other downside of piled docks is that they are not suitable for all sea bed terrains. For example, rocky sea beds may be problematic; in most cases, steel piles are required rather than spun concrete piles, which makes even more costly.
Piled docks also require maintenance. The pile brackets can easily be damaged by barnacle buildup, and the pile bracket rollers need to be replaced as they are prone to wear. However, these are not major problems and are easily repaired or replaced by a pontoon maintenance team such as Micks Marine Maintenance.
Conclusion
When looking at docks on the Gold Coast, you will find there are floating docks for small watercrafts such as jet skis and PWC and pontoons for boats and other watercrafts. Those looking to buy a pontoon have three options to choose from: a strut dock, a cable dock or a piled dock.
A piled dock may be the most expensive docking option; however, they make up for it in their offerings.  They provide the required strength and durability to dock large boats and watercrafts, and they are the preferred option for commercial applications. They may require maintenance with time but so too will any docking solution.
If you feel a pontoon with a piling dock is the best choice for your needs, give us a call at Micks Marine Maintenance on 0431 778 468. We can review your location and advise if this is a suitable choice and provide you with a competitive price quote.