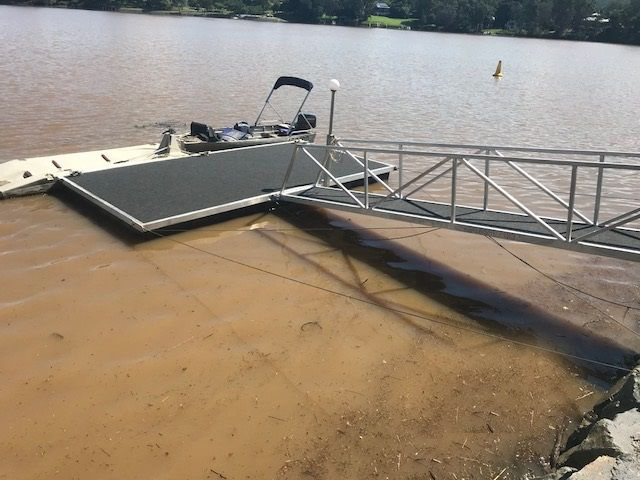 At Micks Marine Maintenance, we're obviously known for our maintenance service. However, we're also well regarded as one of the best pontoon suppliers on the Gold Coast. And as a result, we receive daily emails and phone calls from waterfront homeowners inquiring about the cost of pontoon jetties.
So today, I thought I would take the opportunity to try and offer some degree of insight on pontoon jetty costs and the factors that lead to the costs. Hopefully, having read this article, you will be closer to having a rough idea about pontoon jetties costs and how they are calculated.
Council Approval and Fees
The first step in any pontoon enquiry is to take into consideration the approvals process required to enable the installation of a pontoon at your waterfront property, and this comes at a cost. On the Gold Coast, we firstly require approval from the Gold Coast Waterway Authority. Should your property be located on what is classed as state tidal land or in a natural waterway we then also require further approvals from various Government agencies and each case is different. Once all these approvals are in place, then we can lodge an application with Gold Coast City Council. As you can see, fees are dependant on your location and the local approval requirements.
Size of boat
The second step is to factor in the size of your boat. This will help determine the ideal pontoon length and size you need and will also determine the most relevant type of pontoon system e.g. a piled pontoon, a strut pontoon or a cable pontoon, and all of these will factor into the cost.
Accessories
Additional costs that are often overlooked in pontoon jetty costs are for the accessories, and there are many to take advantage of. Popular pontoon accessories include dock cleats, boat and jet ski roller systems, jet ski docks, hose reel stands, and fish cleaning stations. While some are relatively inexpensive, others run into the thousands.
Take away message
As you can see, many factors come into play to determine the cost of a pontoon. Such factors include local government approvals, the size of your boat, the type of pontoon, and if you require any accessories.
For pontoon jetty costs on the Gold Coast, give me, Mick, of Micks Marine Maintenance a call. We supply and install piled, cabled and strut pontoons across the Gold Coast; from Yamba to the south and Sunshine Coast to the north, and will have the right solution to meet your needs and budget.
With a few simple questions answered, I will be able to compile an accurate quote for a new pontoon jetty. Click here to contact me.