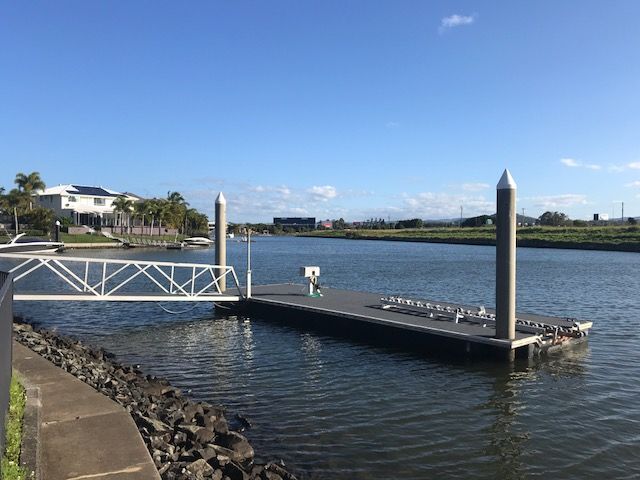 Whether you've just built your dream waterfront home or are looking to replace an existing jetty or floating dock, you need to look into pontoons.
Pontoons offer a flexible solution for mooring and berthing boats, jet skis and personal watercrafts (PWCs), and have become the preferred option over jetties. Their popularity is due to their ability to fluctuate with the tide, their minimal maintenance requirements, and their affordability.
If you're looking at pontoons on the Gold Coast, you will find no better company to put your trust in than Micks Marine Maintenance. Continue reading to discover why you should invest in one of our pontoons.
A wealth of experience
Micks Marine Maintenance isn't new to the Marine Industry. In fact, we have more than 25 years of hands-on experience selling, installing, maintaining and repairing all types jetties, pontoons and marinas.
Our experience spans not only from projects across our service area of the Gold Coast and it's surrounding areas but Australia wide and internationally as well.
By choosing Micks Marine Maintenance for your pontoon, you can rest assured you're in very capable hands. Expect high-quality from the product, installation and construction, and second to none after-sales support and maintenance.
A one-stop shop
Finding a trustworthy company to purchase a pontoon from on the Gold Coast is one thing. But, finding a company that can sell, install and then accessorize your pontoon with everything you need to enhance its functionality, even more, is something else. You can expect this from Micks Marine Maintenance.
In addition to selling the best pontoons on the Gold Coast, we have a wide range of excellent accessories that will make your pontoon even better.
Whether you want to dock or berth your jet ski or PWC, fish off your pontoon, or simply make the pontoon more functional by adding cleats, light posts, hose reels, fenders, etc., you will find everything you need right here with us.
A full-service company
As mentioned, our experience spans beyond pontoon sales and installation on the Gold Coast. We also offer a full range of maintenance and repair services to ensure your pontoon stays in tip-top shape all year round.
Who better to work on your pontoon than the same team that built it? It makes sense to choose a company that can offer every service you will need over the lifespan on your pontoon.
A proven track record
Our 25 year's plus experience speaks volumes in regards to our track record and capabilities. However, there is no better accolade than the praises of our clients.
"Mick and Tracy recently came to our rescues to refurbish our very sad pontoon….new rollers, carpets, cleats and kayak racks. It's like new, love it!
Friendly, efficient, value for money service with a smile!
If you have a problem with your pontoon don't hesitate to give Mick & Tracy a call!"
John Sturgeon
Take away Message
There is no denying that pontoons are the jetty of today. They are flexible, fluid, require minimal maintenance and are affordable.
If you're looking to buy a pontoon on the Gold Coast, then trust only Micks Marine Maintenance. We have over 25 years' experience, and beyond pontoon sales and installation, we offer a holistic marine maintenance service. Moreover, we have a proven track record that speaks for itself.
Whether you're after a piled pontoon, strut pontoon or cable pontoon, you will find the perfect solution for your location and budget with us. To enquire about our pontoon sales on the Gold Coast, call 0431 778 468 or click here to send us an email.