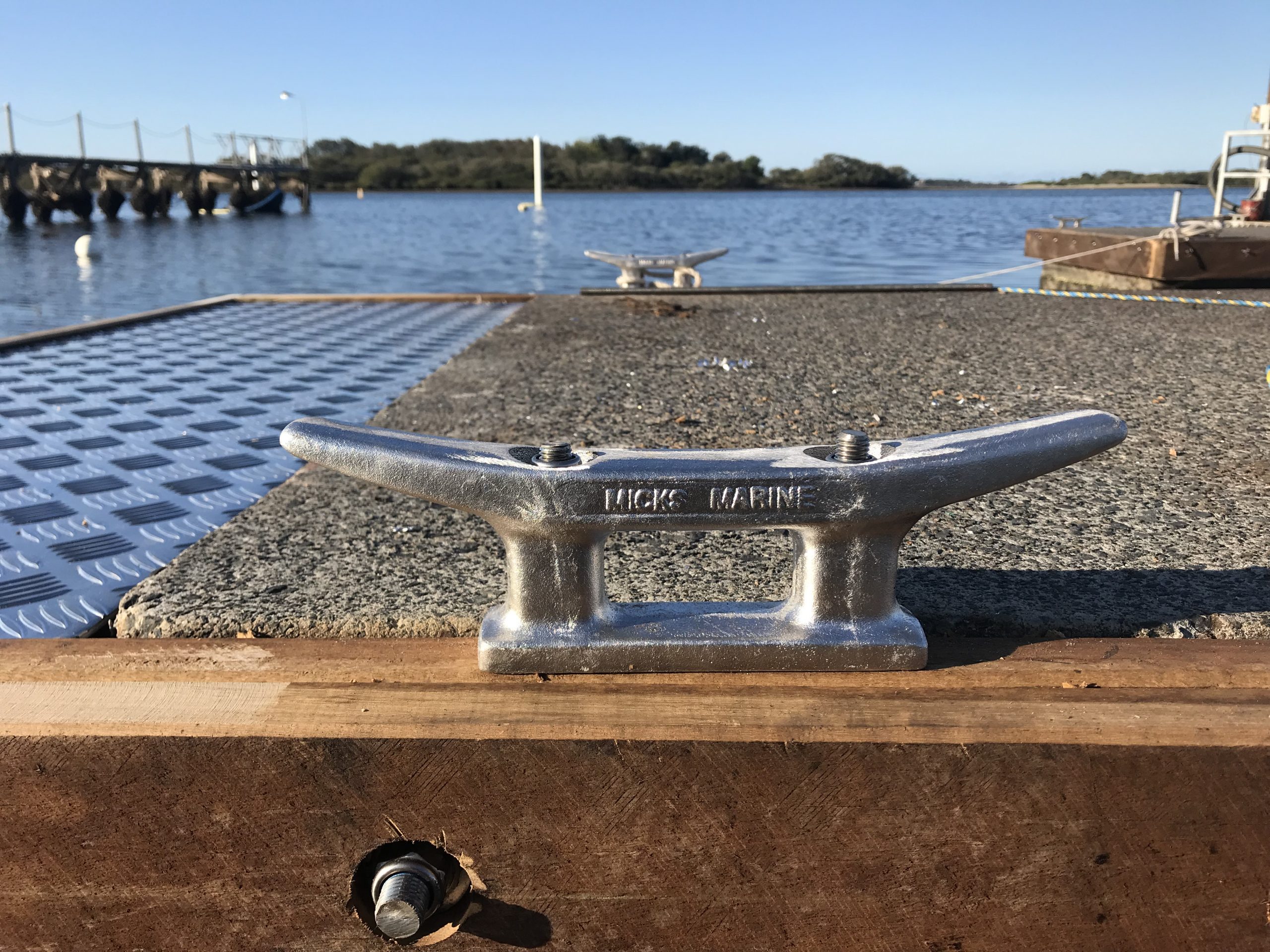 Looking to get a floating pontoon installed on the Gold Coast? Well, you've made the right decision. Floating pontoons offer many advantages over their jetty counterparts; they rise and fall with the tide and require less maintenance, amongst other benefits.
The process of getting a floating pontoon can be confusing if you don't deal with the right company. You cannot walk into a shop and purchase one off the shelf; they are like a shade structure or anything else that that requires development; they need to be designed to fit the location and to weather the elements. This is why getting the right floating pontoon design is crucial.
At Micks Marine Maintenance, floating pontoons are our bread and butter. We not only maintain them, but we also sell and install them. If you're looking to get a floating pontoon installed on the Gold Coast, then be sure to consider the following design criteria in your selection.
Consideration #1: Type of Pontoon
The first consideration to make is which type of pontoon will be installed. There are three main options, which are those that use a cable system, those that utilise struts, and those that use piles to hold the floating pontoon in place. You can find out more about these three types of pontoons on our Pontoon Sales page.
Now, this is important; your pontoon choice may not be dependant on your personal preference. Instead, it is often dependant on contributing factors like your location or the size of your boat. For example, in cases where the pontoon and vessel are large in size or the location is more exposed and has rougher waters, a piled system is required.
A good pontoon manufacturer will be able to review your location and your needs in terms of boat size and pontoon application and provide you with a recommendation as to which type is best.
Consideration #2: Quality of Pontoon
Just like everything else, not all pontoons are built to the same standard of quality. Some pontoon manufactures will cut costs and provide subpar products, while others, such as Micks Marine Maintenance, ensure their pontoons are manufactured to the highest of standards, utilising only the best quality materials.
When approaching floating pontoon manufactures, give consideration to the quality offered in their quote proposal. A high-quality floating pontoon will include features such as:
125mm-thick concrete deck
Concrete coverage of the deck's internal reinforcing mesh
Marine-grade aluminium whaler.
Marine-grade carpet with a 2-year manufacturers' warranty
The pontoon and gangway are signed off by an engineer before construction and post-installation.
Take special note of the carpet. If a high-quality marine carpet is not used, you will likely have to have it replaced in just a couple of years. At Micks Marine Maintenance, we only use the best carpet in the industry; Crusader by Bautex. Crusader is durable, UV Stabilised, moister resistant and offers excellent value for money.
Conclusion
Getting a floating pontoon installed on the Gold Coast is always a good decision because their flexible design is better suited for our waterways. However, getting a pontoon isn't as simple as walking into a shop and buying one – it's not a one-size-fits-all situation.
There are many factors to consider in floating pontoon design, but it really comes down to two things; the type of pontoon (which is usually based on location and boat size) and the quality of the materials used in the manufacturing.
To get the best floating pontoon for your location and needs, contact Micks Marine Maintenance. Along with pontoon maintenance and repairs, we also sell and install pontoons across the Gold Coast (and Sunshine Coast) and can advise you which floating pontoon design is best suited at no extra cost.