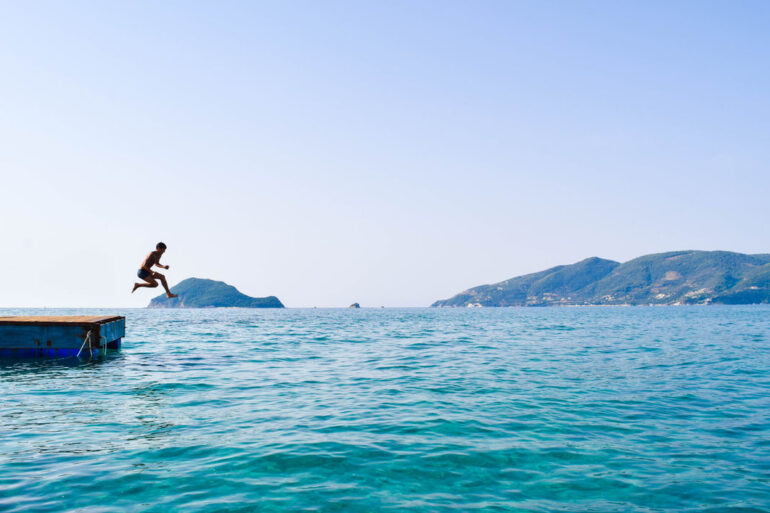 There's nothing quite like a boat party to ramp up the fun or make you feel at one with nature. It's like experiencing freedom for the first time – cruising through pristine blue waters, the sun glinting off the waves.
And when it comes to chartering boat tours all year round, Australians are spoilt for choice as to where they go. There's a good reason why our beaches are renowned all around the world – whether you're sailing on Sydney Harbour, experiencing myriad tranquil, sheltered coves or discovering The Whitsundays, a boating adventure in this country is an experience like no other.
Here is just a snapshot of the places you can go:
Summer – Snorkle in The Whitsundays. The perfect adventure for all ages, sailing The Whitsundays via yacht is the best way to get up close and personal with the Great Barrier Reef. You can stroll along Whitehaven Beach or indulge in an action-packed adventure with some skydiving, kayaking or jet skiing amidst stunning natural beauty. Head to the Hayman Island spa for a relaxing spa treatment and massage. You could even book a round of golf at Australia's only (and most beautiful) champion island golf course – Hamilton Island Golf Club
Autumn – Board a cruise ship. Going on a cruise doesn't necessarily mean heading to another country. It's easy to get a taste of life onboard a luxury ship without leaving Australia. If you're bored with driving, training, flying or busing it, take a four-night trip from Brisbane to Melbourne on board the mighty art deco Queen Elizabeth. You can travel in 5-star luxury accommodation with plenty of upscale dining experiences, entertainment and recreational activities to choose from. There's even shopping, galleries, dancing, and theatre on tap.
Spring – Book a boat party. Sydney Harbour is our most iconic landmark, and there's always something happening. In spring, the weather's perfect for chartering a boat party with all your friends. Drop anchor in the heart of all the action and get a good look at the Harbour Bridge and Opera House, or discover the secret locations where the sea meets bush for a dose of nature at its glorious best, it's up to you. Get everyone to bring their cossies for a quick dip or some sea-going games. Just don't forget the champagne and canapes.
Winter – Discover Lord Howe Island. With its dramatic scenery, lush sub-tropical rainforests and palm forests, rare flora and fauna, marine life and pristine beaches Lord Howe Island are one of the world's most spectacular destinations. As the southern-most coral reef in the world, it joined the ranks of Australia's most amazing landscapes when it was named a World Heritage site in 1982 alongside Uluru, Kakadu, Fraser Island and the Great Barrier Reef. Only 400 visitors are allowed to make landfall at any one time, so it's the perfect exclusive getaway. Explore the distinctive dunes, limestone plains, hills, valleys and volcanic mountains that cover almost two-thirds of the island. Wander amongst enormous banyan trees or watch the diverse and rare birdlife play in untouched wetlands. Or simply take part in a fun, village atmosphere that's so unique in the world.