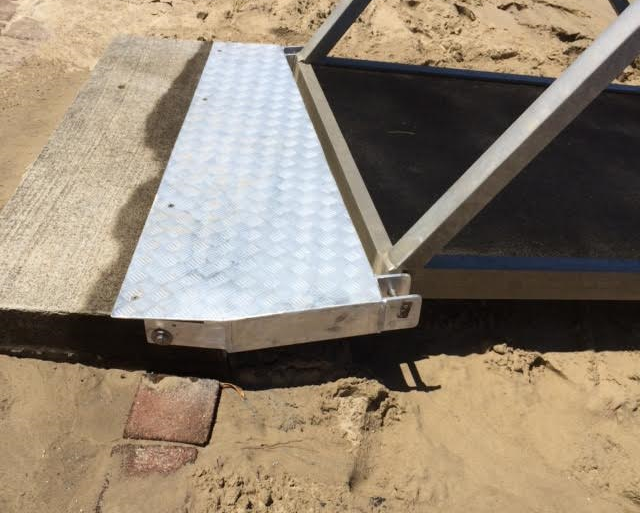 Do you own a boat, jet ski, or simply love the water? Then, for those of you fortunate enough to live on the waterfront, there's a good chance that you have a floating pontoon installed or are looking to install one.
Floating pontoons are one of the best docking options for any boat, jet ski or PWC as they are made from marine-grade aluminium, but like everything, they require maintenance. Poor maintenance can result in repairs being required and in some cases, aluminium fabrication works are necessary.
If you're looking to have a pontoon installed, modified or repaired, then the highly qualified aluminium fabrication team at Micks Marine Maintenance can help! Continue reading as I shed further light on how aluminium fabrication can help with your marine woes.
Aluminium Fabrication for pontoon repairs
Marine-grade aluminium is the best material to use in Gold Coast and Sunshine Coast waterways for marine construction. However, if it is poorly maintained, it will corrode, and repairs will be required to prevent damage to your boat or yourself.
Corrosion of aluminium in the marine industry is one of the factors that call for aluminium fabrication. Whether it is a damaged pile bracket, walkway, barge or another structural component, it can be fixed with aluminium fabrication.
At Micks Marine Maintenance, we can solve the most challenging fabrication problems with high-grade materials and quality workmanship. And, to avoid future issues, talk to us about our maintenance services.
Aluminium Fabrication for custom manufacturing
Alongside pontoon repairs, custom manufacturing is another reason to require aluminium fabrication. The beauty with aluminium fabrication is that anything is possible.
Micks Marine Maintenance offers made-to-measure custom manufacturing solutions for all marine fabrication requirements from a new aluminium bench seat for your pontoon or a custom boat ramp trailer, there is no job too big or too small. We pride ourselves on our quality, experience and innovation, and can design and fabricate anything and everything you have in mind.
Conclusion
Those lucky enough to live on the waterfront and own a boat on the Gold Coast or Sunshine Coast, often have a floating pontoon also. Floating pontoons are made from marine-grade aluminium which offer great longevity in our waterways. But on occasion, aluminium fabrication is needed.
Whether you require pontoon repairs or you have something you would like custom-made, Micks Marine Maintenance can help. Get in touch with us today to discuss your aluminium fabrication needs and together, we will come up with the ideal solution.
Call Mick on 0431 778 468 for a free quote.