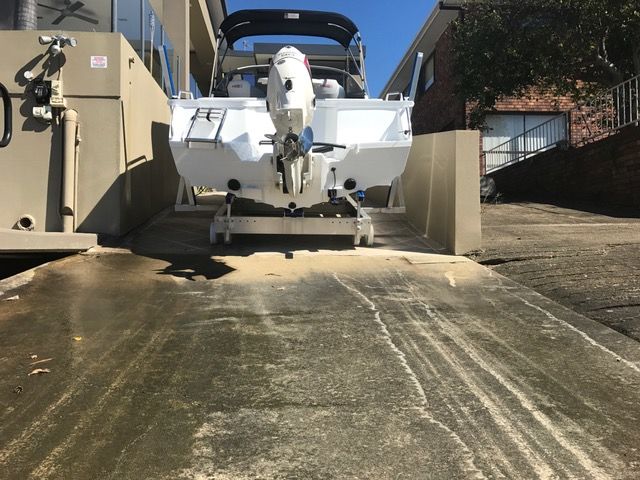 Like a car or a home, a pontoon is a big investment, but it should be a long-term essential you can rely on. With the proper maintenance, you can take your sidekick wherever you go in your adventures, without running the risk of big trouble. But how exactly do you do that, and what are the best top steps to action, in order to avoid dramas?
Wash your pontoon carefully
You wouldn't let your car build up on debris, dirt and dust, so why would you let your pontoon? Keeping it in working order means giving it a bit of regular T.L.C, and that usually means washing the exterior on a regular basis. And just because it needs frequent cleaning, it doesn't mean you have to go out and spend huge amounts of money on unnecessary products, either. A simple soap for your car will do the trick, but always make sure you test any cleaning products on a small part of the surface first.
Maintain all of the upholstery
Keeping your pontoon's furniture looking brand-new means giving it some maintenance here and there. Aim to do a bi-yearly clean that's deep enough to get beyond the surface. To do this, follow these steps:
Try to keep all of the upholstery and flooring as dry as you can by wiping down the seats and hatches when you're not using the boat. Allow it to dry before covering the entire pontoon, which will allow you to reduce any likelihood of mould or mildew growing.
Keep away those annoying streaks on your aluminium panels by rinsing them off with a mild detergent and water every now and then. Invest in a few eraser sponges as well, just in case.
To clean marine-grade vinyl surfaces, mild soap and water will do the trick. Stubborn stains may need a bit more graft to remove them, and you'll potentially need to employ the help of a nylon brush or vinyl cleaner to do the trick. Be sure to test on a small patch first, before commencing with the rest of the job.
Check the owner's manual carefully for any instructions around cleaning. This is critical.
Take care of your engine
Without an engine, you don't have a boat – you have a rowboat. You'll want to keep this part in the best possible shape, and that means looking at the manual inside out. Read all the information you're given so that you understand the equipment you're working with.
Also, keep in mind that – just like a car's engine – the pontoon engine contains a lot of moving parts. You'll need to maintain all of these to keep it all in line.
Need help servicing your boat or keeping things in check? Get in touch with Mick's Marine now on 0423 303 720. Based on the Gold Coast, we can support you in maintaining your vessels across the board.