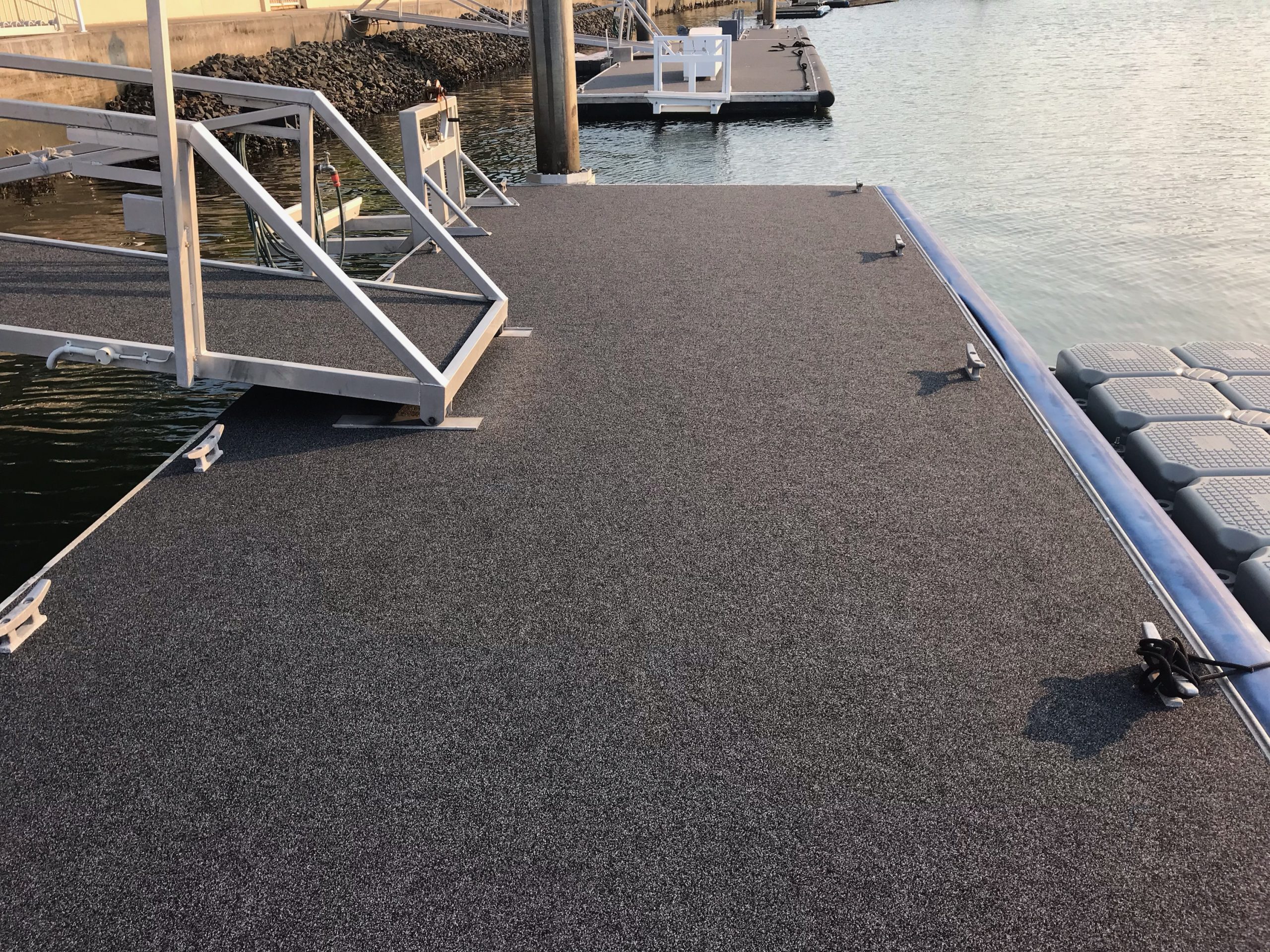 Are you searching for pontoon sales on the Gold Coast? If you are, then you have landed on the right page. Micks Marine Maintenance is a specialist pontoon supplier on the Gold Coast, and have pontoons for sale at very competitive prices.
We have a proven track record of being the "go-to" team for value for money pontoons sales and have more than 25 years of experience in the Marine Industry. We believe our service to be second to none, and should you decide to purchase one of our pontoons for sale, you will undoubtedly experience nothing but smooth sailing (no pun intended) throughout the entire process.
When looking for pontoon sales on the Gold Coast, consider the following benefits that Micks Marine Maintenance can provide.
Personalised 5-Star Service
We have more than 25 year's experience and will provide personalised 5-star service throughout the entire process; from the initial sale, through to the completion of your pontoon installation.
We are with you every step of the way and can take care of all the council requirements to ensure the entire process is smooth sailing.
Custom Pontoons Designed To Your Needs
We appreciate that not all waterways are the same, neither are the needs of our customers, which is why we offer custom pontoons for sale.
For the gangway deck; choose between aluminium expanded mesh or aluminium sheeting carpeted with marine-grade carpet, for the floating pontoon; we will advise how big you can go based on your water frontage and budget; and for the fixings; choose between piles, cables or struts (your location will stipulate which is best).
Furthermore, we also have a range of pontoon accessories for sale, to which you can further customise your pontoon.
Competitive Pricing
We understand the importance of being competitive in the market. This is why we aim to provide the most competitive pontoon sales on the Gold Coast. We welcome you to request a pontoon quote and compare our product and prices with other companies offering pontoon sales on the Gold Coast.
You will find Micks Marine Maintenance to be very reasonably priced, and I can guarantee, you won't receive better customer service – or a wider range of services – anywhere else.
Comprehensive Range Of Services
Speaking of a wide range of services; we believe that good service is more than just good customer service; you have to service ALL your customer's needs. And that means providing them with all their service needs.
For this reason, not only do we specialise in pontoons sales on the Gold Coast but we also specialise in pontoon maintenance and repairs, custom aluminium welding and fabrications, marine carpeting, and we can even take care of all your pontoon accessory needs.
There's no need to go to and from one business to another. All your needs are met under the one umbrella here at Micks Marine Maintenance. Should you need your pontoon maintained or repairs, we're here for you. If you want to customise your pontoon, we're here for you. Whatever you need, if it's pontoon related, you can count on us.
Expect more, pay less.
Conclusion
If you're searching for pontoon sales on the Gold Coast, consider partnering with Micks Marine Maintenance.
We provide Personalised 5-star service, custom pontoons designed to your needs, competitive pricing, and a comprehensive range of services. We understand the importance of good customer service backed by high-quality products, and we're there for our customers from conception through to completion and beyond.
Experience the Micks Marine Maintenance difference for yourself today by contacting us on 0431 778 468 or by making an online enquiry.