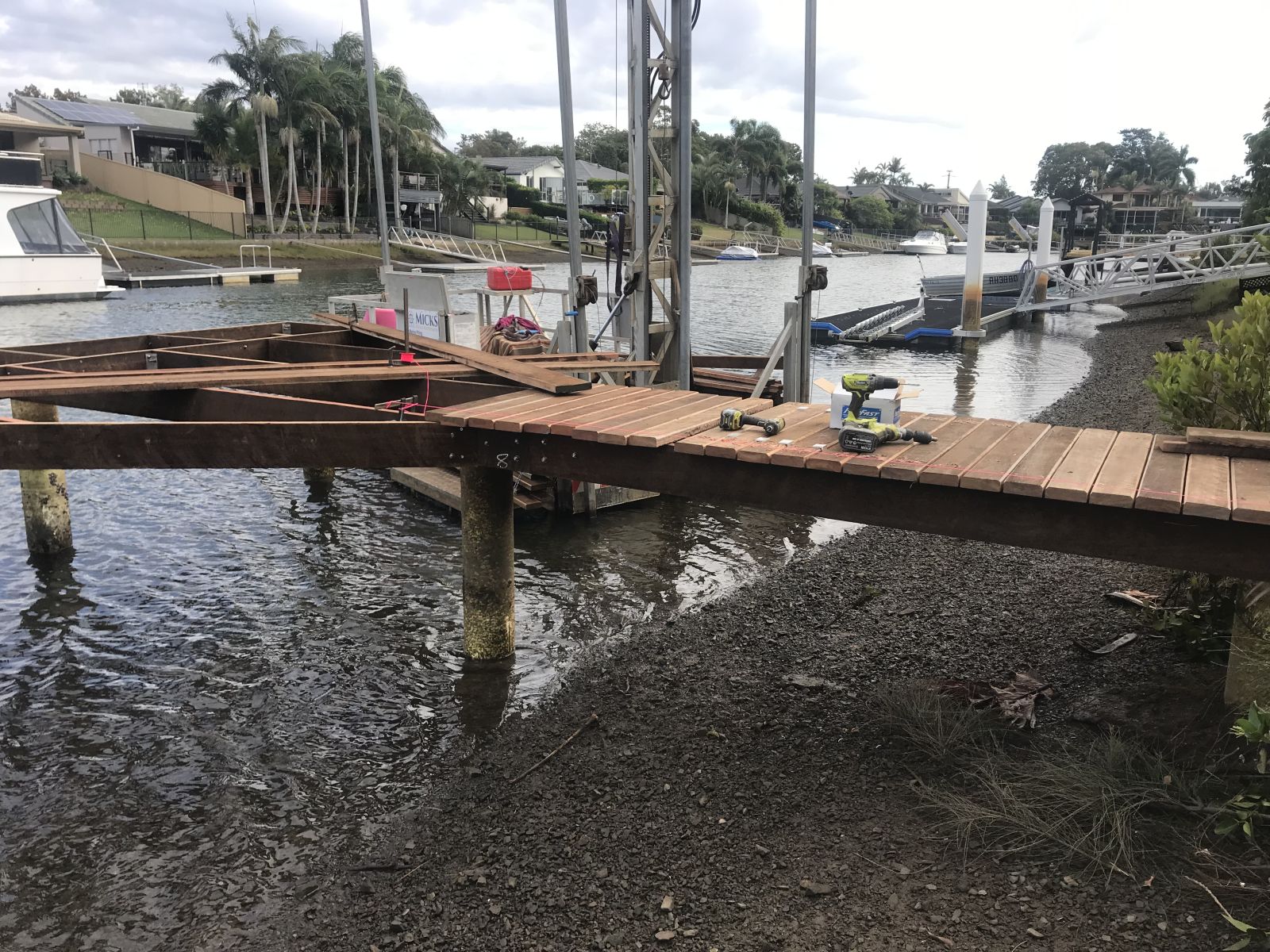 So you've invested in a jetty, that's fantastic. A jetty is a gateway to endless waterfront living possibilities and really can change your entire lifestyle. With a jetty, you can take a quiet moment with your partner and watch the sunset of an evening, or you can get your best mates together for a day of fishing, jet skiing, wakeboarding, and beyond.
Simply put; a jetty makes water activities accessible and convenient. However, if you don't maintain your jetty over its lifetime, then the outlook may not be as promising.
As an experienced jetty repairer on the Gold Coast, I've seen far too many neglected jetties that are a far cry from being accessible and convenient; they are unusable and unsafe. Today, I would like to share with you four of the most valid reasons to continue maintaining your jetty over its lifetime.
Retain Your Investment
No doubt, you want longevity from an investment. A jetty is an investment and not just a monetary one. It's an investment in your future lifestyle!
But, if we look at the financial investment of a jetty; they are not cheap. Thus, you want to get the maximum value. This is achieved only through jetty maintenance; if you neglect you jetty, you will rob yourself of future financial gains when it comes time to sell your home.
Maintain Safety
One of the most crucial elements of a jetty, next to functionality, is safety. If you neglect to maintain your jetty, then you should be prepared for rotting timbers and in some instances structural damage can occur to the piles caused by rot and marine organisms.
It's important to remember that timber is not ideal for marine environments. It isn't invincible. If no maintenance or care is provided, then fast-forward 10-years, and you'll have an accident waiting to happen. People do fall through rotted jetty decking; I have been a victim myself, and it's not a pleasant experience.
Maximise Experiences
You would be remiss for buying a jetty if your intention wasn't to use it for lifestyle gains. As mentioned in the introduction of this article, a jetty provides a gateway to endless waterfront living possibilities. However, there will be a premature end to such opportunities if your jetty isn't maintained.
If your jetty degrades to the condition where the deck is rotted, timbers are loose, handrails can no longer be secured due to the timber they are bolted to is suffering badly from rot, fixings have corroded/rusted entirely then it's definitely an end to your fishing, sunsets, boating, etc and not only that it poses a significant risk to the safety of you and your family.
Stay Popular
Ok, so maybe not a valid reason to maintain a jetty, but doing so will ensure you remain on very good terms with your mates! Your home will be the meeting and gathering place for BBQ and social engagements with the lure of a gorgeous waterfront outlook and the possibility of going boating.
You have invested in a jetty for a reason, and this may very well be that reason! If you love entertaining and gatherings, then a functional and safe jetty will surely enhance the experiences and of course, the memories which will be made.
Conclusion
Owning a jetty introduces you to a whole new experience, a whole new lifestyle; however, this can only be retained if your jetty maintenance is upheld.
If you maintain your jetty, you can retain your investment, maintain safety, maximise experiences, and, most important, stay popular with your mates 😜.
As you can see, it really does pay to maintain a jetty. If you're jetty is looking a little worse for wear and you're ready to regain your waterfront lifestyle, then give Micks Marine Maintenance a call. We can get your jetty back to tip-top shape or replace it with a robust aluminium pontoon that requires less maintenance.
Call Mick today on 0431 778 468 or click here to find out more about our services and capabilities.