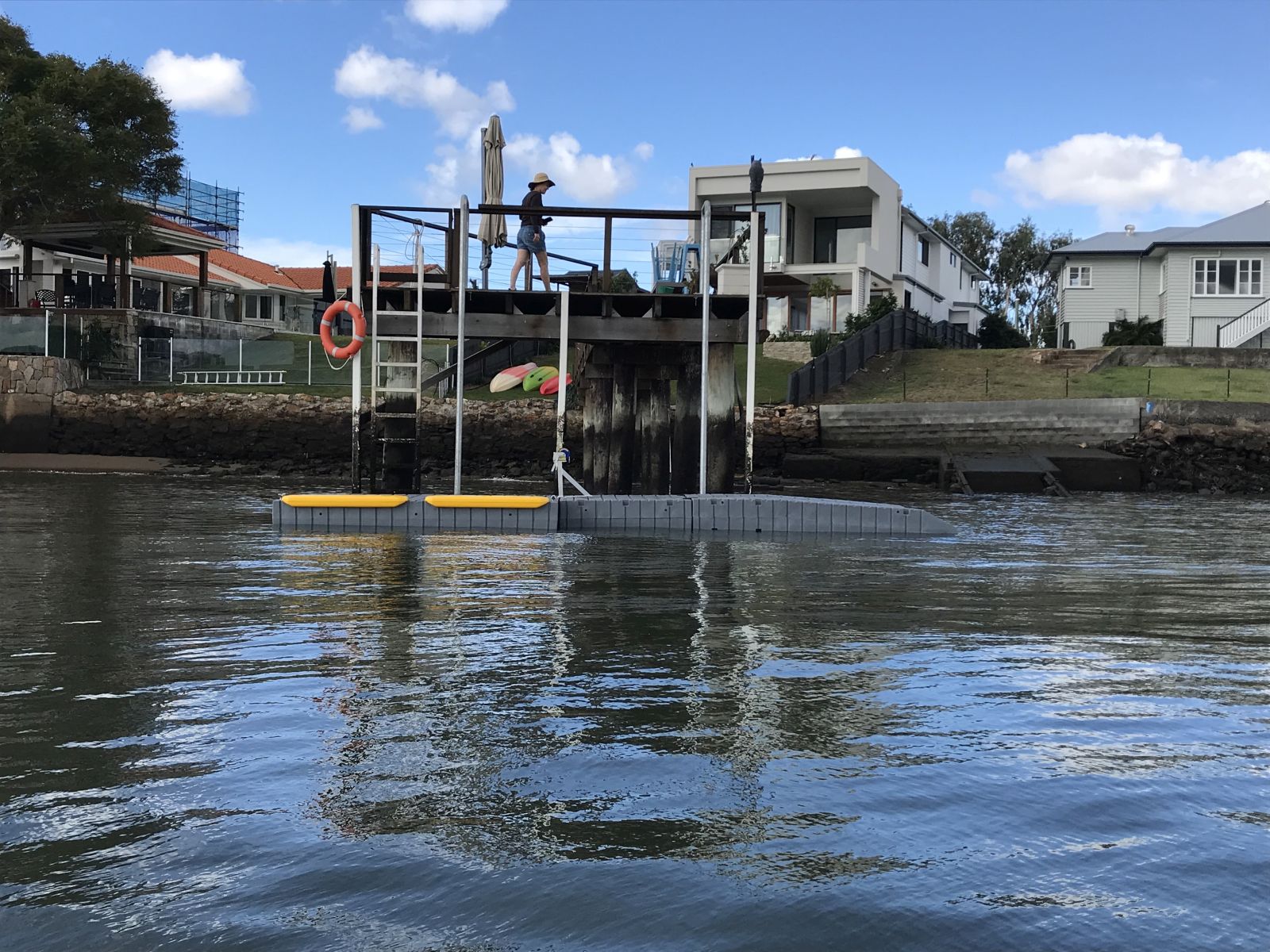 So, you're thinking of having a floating jetty system installed? You're making the right choice. Floating jetty systems, such as pontoons, are today's preferred choice over traditional jetties because they offer better longevity and require less maintenance. Moreover, they are more adaptable to the variances each location may present.
At Micks Marine Maintenance, we specialise not only in the repair and maintenance of jetties and floating jetty systems, such as pontoons but in the construction and installation of them also. We know what considerations you need to take in choosing the right floating jetty systems, as well as location consideration, which many homeowners overlook.
Last week, I shared with you how to choose the right system; today, I will share with you all the consideration you need to make in terms of your location.
Block Eligibility?
Let's first start by saying that floating jetty systems cannot be installed along the coast, such as a beachfront. They are only permitted in inland water bodies such as lakes and canals.
The very first thing you need to consider regarding location is your block's width and quayline. These measurements will determine what size pontoon you can have. I have covered this point previously, which you can read about it here. But to summarise, you need to know the following:
Your maximum frontage width – boundary to boundary – minus 3m. This measurement tells you how wide a pontoon you can have.
Floating jetty systems, with the exclusion of finger pontoons, cannot be within 1.5m, of each projected property side boundary. Finger pontoons can be 0.5m from the boundary.
Your quayline – this distance is usually between 8m – 12.5m, depending on your location. This measurement tells you how far out your pontoon can be installed. Gold Coast Waterway Authority determines the quayline.
You can find out more about these requirements from the Gold Coast Waterway Authority's Tidal Works Requirements Checklist.
Weather & Water Conditions
Your location may play a role in determining the best suited floating jetty system. If you are in a sheltered area like an inland lake or a canal, you generally won't have to worry too much about strong winds and rough waters. However, if you're close to the seaway, you'll typically experience stronger winds and more turbulent seas.
Areas with low winds and calmer seas are more suited to strut arm pontoons and cable pontoons, as these floating jetty systems are ideal for such weather conditions. However, areas with high winds and rougher seas are more suited to piled pontoons. Piled pontoons have robust piles to provide additional fixing support.
Seafloor Terrain
In addition to the weather and water conditions, you also need to consider the terrain of your waterfront seafloor.
Why does this matter? Well, not all terrains are suitable for all floating jetty systems.
Although called floating jetty systems, not all solely flote. Some, such as piled pontoons, have floating decks, but they are held in position by piles which get installed into the seabed. Thus, if the seafloor terrain is rocky, it may be challenging to install the piles, and in turn, may make them an unfeasible option.
Conclusion
If you're considering having a floating jetty system installed, you must first contemplate a few things.
For one, can you have a floating jetty system installed, and if so, at what size and position? Moreover, will the weather and water conditions impact selection, and what about the seafloor terrain? These are all important questions to take into consideration.
If you're unsure of the answers to these questions and would like to find out what floating jetty systems are feasible and suitable to your location, pick up the phone and give Micks Marine Maintenance a call on 0417 778 468. We handle all aspects of the installation, including the location factors mentioned in this article.